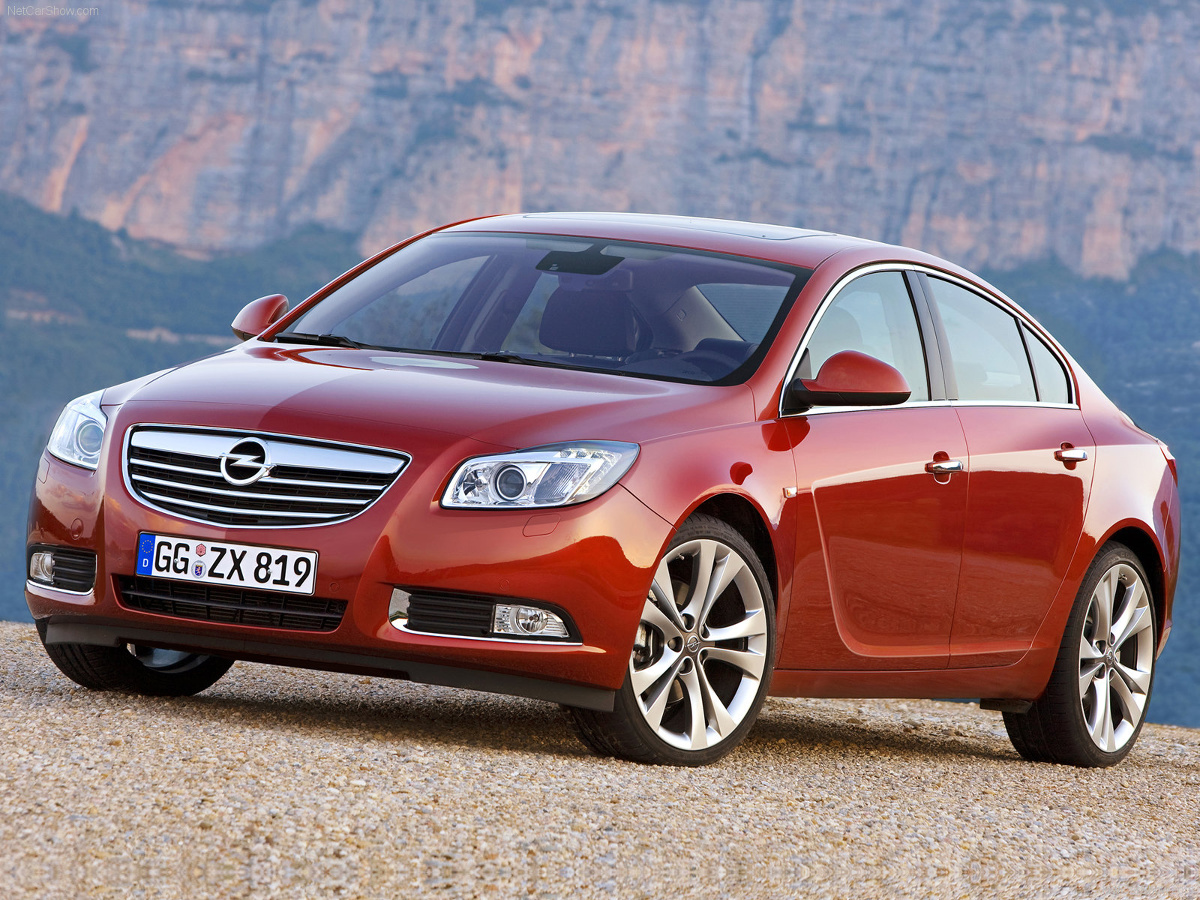 Opel Insignia – test.
You see a car in a parking lot and you want it to come out of you "wooooow". Ta linia, this colour… Caution, your legs may bend at the sight of the Insignia.
First, a correction – We tested the Insignia in the snow season, blizzards and disgusting weather in general. Due to various things that happened to us, the test is showing up now. Nevertheless, we express our hope, that you will like it anyway.
She's beautiful!
The Insignia is definitely one of the most beautiful cars in its class, for which we waited, changing our legs (especially Wojtek). In the parking lot, I felt a little bit crazy: this car is huge! With slightly trembling knees, I got into this red monster, I felt like I was in a luxury lounge and set off. The first surprise – you can see everything in the mirrors, absolutely. Thanks to them, I left the narrow parking lot without stress and then went to the house, where I parked without any problems. Parking with this columbry is absolutely no trouble and is easier than parking with Astra. Although it's a station wagon, still looks amazing, especially in the option with red varnish on the background of white snow. Plus low profile tires and beautiful rims – really impressive. You forget about it, that it is basically a tank – becomes your personal carriage, Princess carriage in the city edition. She's beautiful. Both outside, and inside. The interior is exclusive, elegant and ... more modest than in the Astra tested a bit earlier, which may be surprising, but definitely a plus. The Insignia is one of those cars, in front of which you can stand and admire their beauty, always attracts attention not only on the road, but also in the parking lot. You like such cars? Choose the Insignia Combi OPC line.
Take your masseur on a longer journey
As befits an Insignia family car, we visited a family located in various parts of Poland. We have probably the worst winter weekend, when snow pounded, the roads were white and slippery, and the sand spreader was definitely not doing anything. As a result, cars danced on the road of the Cracovian, and we didn't really have a chance to test the sport package, which I regret a bit so far. It's comfortable in the car ... until. Despite the fact, that the seats are adjustable in five thousand planes, they always position themselves like this, that you have a hole under your loins and as a result you are fed up with everything and everyone after a few hours of driving. So what, that you are sitting low, that there is good side grip, that you have plenty of space, but you don't get the impression, that you became an airplane pilot? Back pain is a definite minus on longer journeys. However, the armchairs can not be denied a great design in terms of appearance. The black leather upholstery with an orange thread matches the aggressive nature of the car. They look elegant and inviting.
watch out for "facilities"
They put a diesel engine in the Insignia, but you have to admit, that sounds nice at higher revs. There was no rattling, which was easily audible in the Astra. Nay – The Insignia may be a huge monster, but he does not drink fuel like the Krakow dragon after eating a sheep and we will probably not go bankrupt while traveling. It's going well, but drive 4×4 on a slippery road, it can cause a slightly nervous situation. Authentic: we dragged on the bus 30km / h. I wanted to overtake him. I accelerated and felt my rear end fly right to left. Perhaps it was due to conditions – snow on the road and the temperature around freezing, but still, I expected, that great cow,which the Insignia undoubtedly is, in addition with 4 drive×4, can do better.
Theoretically, gadgets that are supposed to facilitate driving in more severe weather conditions begin to interfere – that's what happened with the collision sensor, slush soiled started displaying the message continuously, that the collision sensor is unavailable. It turns out, that I should stop once every several kilometers, clean the car and continue your journey. Aha – I dream about it. But otherwise they do a great job, though I still don't know if I like it, when the car starts thinking for me – we leave it to your judgment. If you like electronics – You'll like the Insignia. yyyy – and a plus for the ability to play music from the iPod with a slight downside, it takes a while for the system to work out. Fortunately, that I didn't have to fight it on my own while driving, because I don't know if I would be able to write this post now.
Comfortably
Because it's a station wagon, it contains absolutely everything – sham, soap and jam, even mother-in-law if necessary (they would probably fit both). The trunk is so big, that in order to reach the very end I had to enter it practically. It's not very convenient if there's a bad weather and the rear of the car is muddy, and our purchases went to the very end of the trunk. All that remains is the equilibrium and the conjuring of reality of a kind "further, then the hand of Gadget". But if you need a lot of space, you already know that, that the Insignia will be perfect in this regard. The rear seats can always be folded down. Then you will receive a moving carriage and an exceptionally elegant version of the delivery van. The rear is almost as comfortable as the front – there is plenty of space, our passenger did not complain about driving comfort.
It is impossible not to mention the pleasure of driving this car. It drives precisely and obediently, parks well and is lovely. So, I'd like a car like that. But on the other hand, what would I do with him in the face of living in a place, where parking even a toddler can be problematic, and the Insignia got me a fine from the city guard? We liked Insignia for its beauty, for that, that for a moment we wondered if the sound from under the hood really came from diesel, for how the interior was made. I don't mention the price, because it's a bit from outer space. But driving this car could make me feel like a city princess – she took good care of me from the very beginning. I would only avoid further travels. Why do I need to adjust my spine later?
We want? Change your seats!